Historical Context
Edit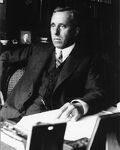 Johan Huizinga
(December 7, 1872 – February 1, 1945), was a Dutch historian and one of the founders of modern cultural history.
Johan Huzinga is one of the best explorers for peaceful expeditions. Due to his perk and having Artist as one of companions, he can quickly gain large amounts of Fame by visiting even a single village.
While starting with
Pistol
, he lacks green dice to make it useful.

How to Unlock
Edit
Finish the game (rank 3+) without getting into combat.